The Surrey mayor made a surprise announcement Wednesday during a groundbreaking ceremony for a community ice rink.
Get the latest from Patrick Johnston straight to your inbox
Article content
The mayor of Surrey has never been shy about thinking big, and with a municipal election on the horizon, he's talking big.
Article content
On Wednesday, during a breaking-ground ceremony in Cloverdale for a new ice arena complex, Doug McCallum said he would like to build a 60,000-seat stadium in Surrey in the coming years.
Article content
"We are going to build a 60,000-person arena in Surrey. It will be a multi-use arena for all sports," he declared.
"The city is a very big city, we'll be bigger than Vancouver in four or five years. We need a sports stadium so we're going to build a sports stadium in the next few years."
Despite McCallum's claim about the city population growth, Metro Vancouver's own population growth projections don't see Surrey's population exceeding the city of Vancouver's until 2040 at the earliest, not sometime this decade.
McCallum told Postmedia the new facility would have to be somewhere on the Expo Line, either on the current line or the extension towards Langley, since he wanted it to be surrounded by parkland.
Article content
"We're going to do something very unique with it, to protect our environment, this stadium will have a park around it," he said. "We won't have any cars at it, people will have to take SkyTrain or rapid buses."
He called Surrey a "city of families" and said building a big-league sports stadium would be in line with the other public amenities he's pushed for since becoming mayor again in 2018. The 78-year-old McCallum was previously mayor from 1996 to 2005.
"We've spent a lot of money the last couple years building new sports facilities and we're going to continue building sports facilities," he said. 
"We need a big stadium for our big cultural events, we don't have a place to put them on right now … the last Vaisakhi parade, we had 700,000 people."
Article content
Vaisakhi organizers claimed 500,000 attended the 2019 parade, the last time the event took place because of the COVID-19 pandemic.
McCallum also suggested that the local movie industry, in particular the South Asian movie industry, could use the stadium as a production facility.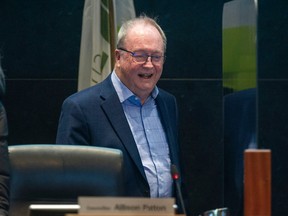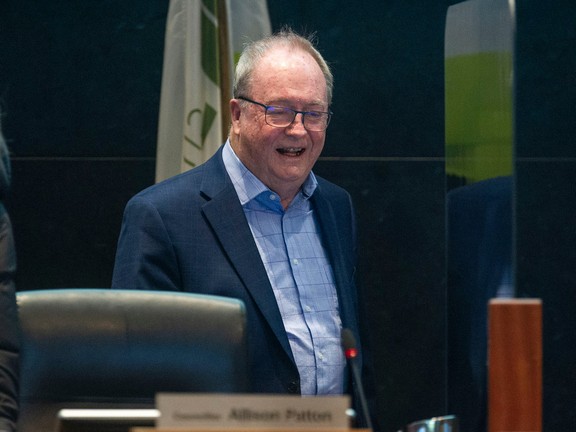 The mayor said that he hadn't spoken with other levels of government yet about possible funding support, including the province which owns B.C. Place Stadium, but is confident the province and the federal government would have interest.
"We haven't approached the province on it, but you're right, we would probably approach the province for some money and probably the federal government. We have worked with those governments in the past, with the $4 billion SkyTrain extension for instance," he said.
Article content
"We feel confident that they would. I think in order to build it we would have to look at some land that we own that is near the rapid transit line. Because land is fairly expensive now that would be our part that we would give up," he added.
"We already have started to put the word out to big companies that are in Surrey, whether they could help fund it or some type of sponsorship. We feel very comfortable after speaking with a number of big corporations that we'd be able to finance it."
Melanie Mark, the provincial minister for tourism, arts, culture and sport was travelling and unavailable to comment. The ministry of municipal affairs, which has a budget for infrastructure, declined to comment for this story.
McCallum said in past conversations with the B.C. Lions, he understood that more than 50 per cent of their fan base came from Surrey and would thus be keen to visit a stadium much closer to home.
He said they'd also talked to the Canucks in the past, so perhaps they would be interested in this stadium, though how an ice rink would work in a stadium that would otherwise serve outdoor sports wasn't clear.
"We have talked to the Canucks, the owners of the Canucks, about whether they would put a farm team there, or try some games there, or maybe even move there," he said.
Article content
The announcement caught many by surprise.
Anita Huberman, President and CEO of the Surrey Board of Trade, was skeptical.
"It's an election promise and certainly it's not in the City of Surrey's capital plan and certainly I see the city having to spend money to build such a stadium," she said. "There's currently no plan and no consultations. There are other infrastructure needs, this announcement caught us by surprise."
A clear, coherent plan needed to be articulated, she said.
"I might support it, the Surrey Board of Trade might support it … but we want to know how much more property taxes will business have to pay? We need a performing arts centre, a convention centre. More tourism assets to make our city a destination. We need more hotels. There is no development plan for Surrey. That's what we need to hear from all of our candidates."
Article content
McCallum's stadium plan was panned by some of his mayoral race rivals.
Jinny Sims, mayoral candidate for Surrey Forward, said the proposal smacks of electioneering.
"This seems like a pre-election, get the votes, make a big promise," she said, adding McCallum doesn't have a case for a 60,000-seat stadium.
She agreed that Surrey, as the province's second-largest city, needs more infrastructure, "but a stadium this size? It seems like overreach."
Surrey First mayoral candidate Gordie Hogg said he's surprised McCallum is making a big-budget promise for a stadium no one seems to be clamouring for.
"I am amazed he would commit to try to spend money when they don't have enough for their police force, which they say is high priority," said Hogg.
Article content
Surrey has other more pressing priorities, such as public safety and the need for recreation facilities, added Hogg, not an extravagant new stadium when there is already B.C. Place in Vancouver.
Longtime Liberal MP Sukh Dhaliwal, who is also running for the city's top job, said the arena announcement is a distraction from the real issues facing the city.
"Right now, the priority on people's minds is not a 60,000-seat stadium," he said. "People are worried about making ends meet."
The focus, he said, should be to end divisions in council and ease cost of living for residents.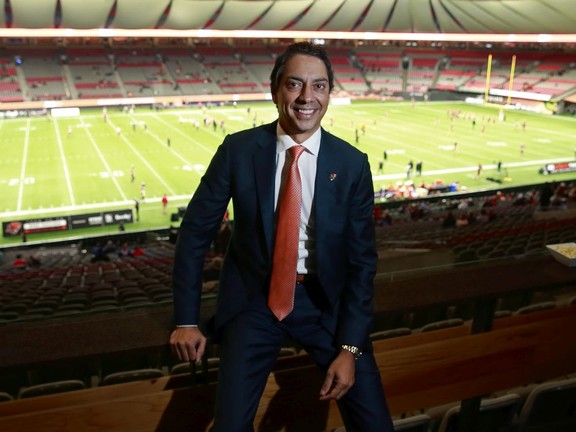 McCallum said that he'd spoken with Lions owner Amar Doman, though when wasn't clear.
"We had not heard about this but we look forward to hearing more," Matt Baker, a spokesperson for the Lions told Postmedia when asked about McCallum's announcement.
Article content
The Lions' practice facility and team offices are in Surrey but they play their games in downtown Vancouver at the 60,000-seat B.C. Place Stadium.
The Vancouver Whitecaps, who share B.C. Place with the Lions, were asked about their response to McCallum's idea but focused on their current arrangement in their reply.
"We have a great partnership with B.C. Place and continue to work together in creating a fantastic sporting experience for our fans. We are also looking forward to working with B.C. Place as Vancouver prepares to be a host city for the 2026 FIFA Men's World Cup," Axel Schuster, the Major League Soccer team's CEO and sporting director, said in a statement.
— with files from Cheryl Chan
Recommended from Editorial
Rowdy scenes force early end to Surrey council meeting on Monday night

Surrey Mayor Doug McCallum will not chair police board in lead-up to October election

A split anti-McCallum vote could play right into Surrey mayor's hands, expert says